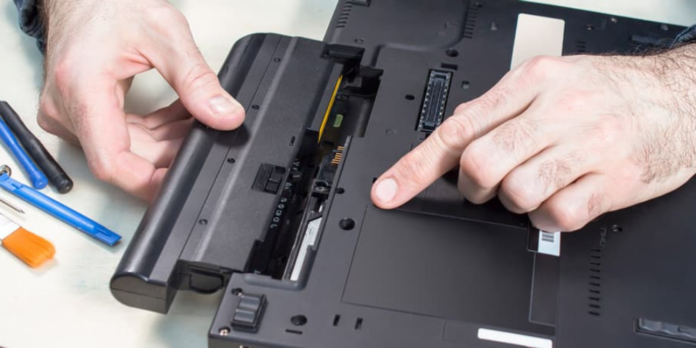 So, your laptop battery needs a replacement, but if you need to know what to look for before buying the replacement battery, you have landed in the right place. You must consider some vital factors to get the perfect replacement for your battery.
Not all batteries are created equal; you need to select the correct battery to see a significant difference in the performance of the battery and its lifespan.
Follow these tips to make HP battery replacement a breeze.
Check Your Laptop Mode
Always check the model of your laptops; not all laptops have the same battery. Ditch the myth that all Hp laptops have the same batteries. The suitable model of the laptop will help you select the correct replacement battery compatible with that particular model's software and hardware.
Consider the Battery Type
All Hp laptops have these two types of batteries.
Standard lithium-ion battery
Extended battery
Lithium-ion is the most commonly used battery and is worth considering for its performance and battery life.
Extended batteries offer an extended battery life; it is heavier and more expensive than the standard ones.
Choose either of these two to facilitate your needs.
Look for Quality and Compatibility
When searching for a replacement battery, it is vital to seek a high-quality battery that is compatible with your laptop.
Look for batteries from a reliable manufacturer.
Check the review before ordering any battery online.
Avoid buying a cheap and generic battery to save spending again for a replacement battery.
Check the Battery Capacity
Before you select the battery, it is essential to pay attention to the capacity; the milliampere-hours(mAh) represent the power a battery can hold.
With a higher capacity, the battery can sustain a longer life but it is expensive.
Look for the Warranty and Return Policy
Check the warranty and return policy before you buy a replacement battery. It gives peace of mind that if an issue occurs, you can return and demand a new battery or fix the old one.
At least one year warranty is ideal.
Look for a return policy to ensure you can return the battery if it is incompatible with your laptop or has any other issues.
Check the Price
Price is also an essential factor to consider, the price of a battery depends on the type, capacity, and quality of the replacement battery.
Sometimes you may feel tempted to buy a cheap option, but beware, a high-quality hp-replacement battery can last longer and perform optimistically to save you in the long run.
Consider Environmentally Friendly Options
We must consider buying an environmentally friendly replacement battery for our Hp laptops. Seek batteries free from harmful chemicals and eco-friendly to minimize environmental impact. By doing this, you are playing your part as a responsible citizen towards the environment.
Take Away Conclusion
Always look for longevity, performance, capacity, compatibility, material, model, warranty, and return policy when hunting for an HP replacement battery. These factors can carry a big chance for you to get the best replacement battery suitable for your needs. The company's reviews and goodwill are also integral to consider before buying any HP replacement battery.