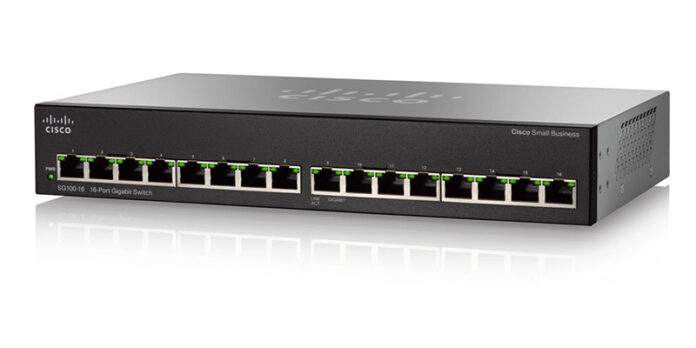 Digital convergence demands various network-managing devices. One such device is called a switch. The type of switch depends upon the extent of control you need over the network. Although there are different types of switches, an unmanaged poe switch is an ample choice for non-technical users.
How Are Unmanaged Switches Different From Managed Switches?
Unmanaged switches connect Ethernet devices to a network so they can communicate with other devices. Being synonymous to the plug and play technology, they don't require a skilled administrator. Ultimately, posing an easier cost on the user's pocket. Their auto-negotiated ports affix the transfer rates and modes while keeping the details transparent from the user.
They don't have IP addresses, only MAC addresses. Resultantly, they don't support VLAN networking. Unmanaged switches are best to simplify the installation process of devices like surveillance cameras and WAPs (Wireless Access Point). However, they do not support IGMP and cause collisions in a network.
Note: The unmanaged PoE switches treat the multicast and broadcast traffic equally. This results in a collision.
Features of Unmanaged PoE Switches
Installation
The first advantage of using an unmanaged switch is the easy installation. You can simply plug in the switch and operate it. Its in-built QoS support confirms users remain content.
Cost
An average managed switch costs somewhere around 1500 to 2800$. Whereas; you can own an unmanaged switch with a budget of 50 to 100 $ only.
Computer networks demand a higher maintenance cost. And, with the managed switches, the maintenance figures only go higher, however, for adding a small group of systems to an existing network. The unmanaged switches are the most feasible.
Privacy and Security
Since unmanaged switches don't provide many customizations, therefore, they offer limited security. Although the overall connection is system-to-system secure, they are not resistant to advanced network threats.
Application
If you want to deploy a switch for small networks like in-home or office-based environments, unmanaged switches are your go-to. These come in various sizes and numbers of ports to handle small networks very easily.
Should One Buy An Unmanaged PoE Switch After All?
Considering the limited features of unmanaged switches, users question the worth of the gadgets. Therefore, it is necessary to see the ideal scenarios for deploying unmanaged switches. Hence, you can consider the questions below to ease your decision.
How much is the span of your network?
Can you afford to hire skilled professionals for managed switches?
How many users do you have on the network?
Do you need to control the traffic and data transfer rates?
Simply put. You should go for the unmanaged switches if you have a minimal network that requires no customizations; however, if you plan to deploy a switch in an enterprise network with many users and traffic controls. Then, you need a managed switch.
The Bottom Line
The sole purpose of unmanaged switches is to provide an easy deployment to small network owners even though they are not so secure. But one doesn't need higher security with a small number of users. Moreover, they don't require you to spend a fortune or hire additional faculty for maintenance.